Skip to content
Folding T Becomes MIDNIGHT series
Wed, Apr 15, 20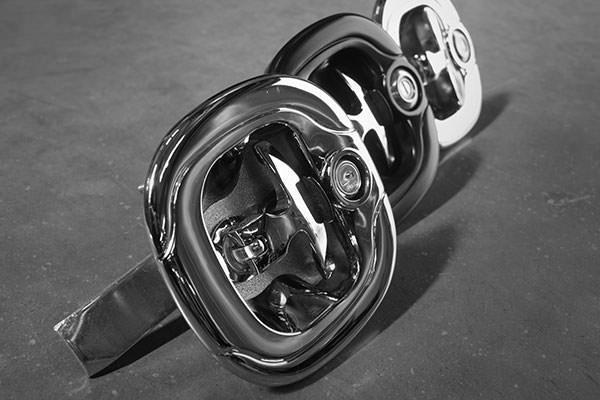 Stolen tools on building sites are becoming an increasing issue, resulting in a large unnecessary cost for fleets and tradesmen. Recently we refined the design of the MIDNIGHT series to solve this problem. The MIDNIGHT series formerly Folding T handle lock is a high volume product on service bodies.
The new industrial handle integrates an improved design aesthetic which incorporates a rugged and most importantly sturdy construction. As a large percentage of users need to operate the lock while wearing gloves, this requirement has been taken into account within the design of the product.
Our team of industrial designers have enhanced the strength of the MIDNIGHT series and strengthened the product elimination a chance of weakness in the design.
The main use for the MIDNIGHT series is on service bodies and tool boxes, resulting in high exposure to the elements. A major benefit of this product is its compatibility with central locking. The central locking is connected to the standard cabin remote. This product is the perfect solution for large fleet groups as the convenient central locking allows employees to easily lock and the re-access individual areas needed without handling multiple keys.
Installation is easy as the product can be retrofitted and central locking kits are available. Time is saved and hassle avoided through the central locking system and functionality is a key area we always improve throughout our range of products.